PASTA EXTRUDER MAC 30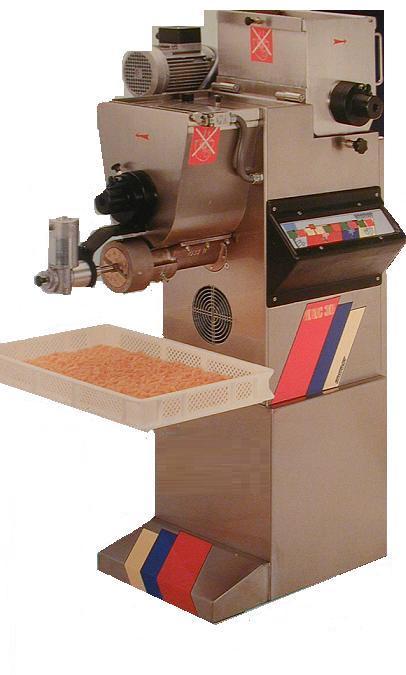 Extruder equipped with double basin suitable for continuous cycle production of fresh pasta of the short, long and sheet kind, which can be obtained with any type of flour. Totally built in stainless steel. Production capacity 28 kg/h.
Available also like MAC 30VR equipped with speed variator allowing variable output and is particularly suitable for matching with any machine for ravioli, tortellini and cappelletti.